EASYSCREEN
FEATURED PRODUCTS
ACCESSORIES AND TOOLS
Shelves, spots and brochure holders can easily be mounted on the modules.
Use Bosch screwdriver for faster assembly of the modules.
Back: grey - Length: 50m
330 gsm PVC+PET film Non curl roll-up material, grey back
Thickness 0.25mm
Chemical Composition: 65% polyvinyl chloride + 35% polyethylene terephthalate
250gsm Non curl roll-up material
Back: grey - Length: 50m
Thickness: 290 mic
100% polyester fabric coated , PVC free.
eco-friendly
Ink Compatible: UV, Eco-Solvent, S
Aluminum profiles
Aluminum profile with pre-attached tape in various sizes.
About Us
EASYSCREEN
EASYSCREEN provides a unique range of leading products and brands, each of whom targets a specific market sector such as Tradeshows, Mobile Presentation Systems, Signage, Events and Display.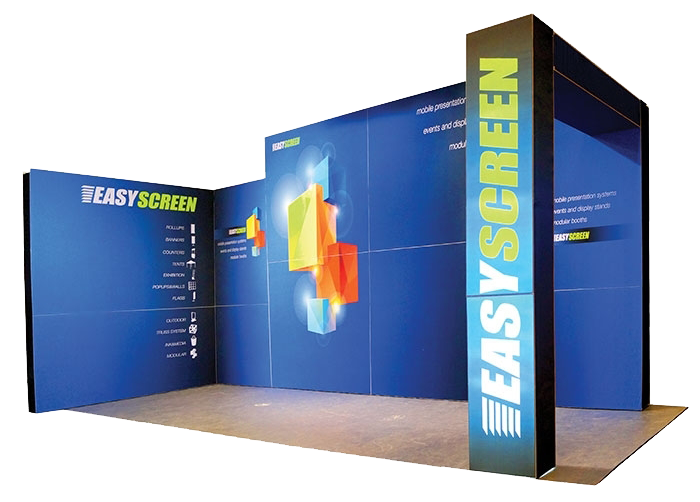 Sign up for our Newsletter